Safe to attend Korsholm Music Festival's concerts!
Covid-19 update!
23.07.2020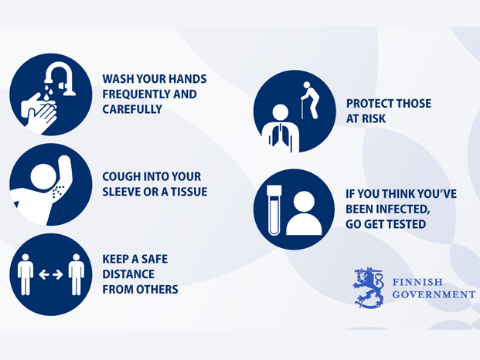 Korsholm Music Festival is opening up our concerts for a restricted limit of audience, thanks to the good Corona situation in Finland right now.
We have taken extra measures to ensure that your concert visit is safe and secure.
Before the concert:
Our staff will greet our audience to ensure that we all keep a healthy distance from each other. We will have programmes for sale before the concerts, but we only accept card payments. Contact surfaces and door handles are dicinfected before and during the concert according to the authorities' instructions.
During the concert:
The requirements are to keep 1-2 meters distance in the audience, therefore the audience will sit on chairs placed at a good distance from each other. In the churches with several benches at intervals.
After the concert:
To avoid unnecessary queuing after the concert, our staff will instruct how the audience leaves the concert hall.
When you come to Korsholm Music Festival's concert halls 2020:
- Stay at home if you feel sick, have short of breath or cough - our concerts will be livestreamed home to you on the couch!
- Remember the distance to the next person, 1.5 - 2 meters
- Groups in the same household may sit together
- Wait to be admitted to the hall, queue from a distance, do not rush!
- Remember hand hygiene, use hand disinfection - it is in place!
- If you want a mask, take one!
- If you cough, do it in a disposable handkerchief or in the armpit!
We have instructed the City Hall's cleaning staff to continuously disinfect contact surfaces such as handles, handrails, lift buttons and armrests before and after all concerts. Our entire staff has also committed to maintaining good hand hygiene according to the Finnish Institute for Health and Welfare's instructions.