In the honor of The international Opera day 25th of October
Chamber opera Ringen (The Ring) (sung in Swedish)
22.10.2021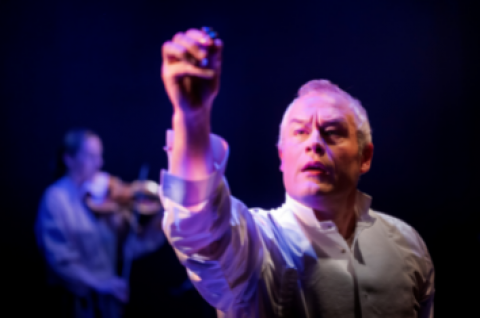 During Korsholm Music Festival the chamber opera "Ringen" (The Ring) had its Finland premiere. The music composed by our composer in residence 2021 Mats Larsson Gothe, the libreto written by director Elisabet Ljungar. The the text had its inspiration from Se
Swedish author Hjalmar Söderberg and his unfinished novel "Ringen och de vises sten". In the melodrama we hear and see Gabriel Suovanen, baritone, and the musicians Cecilia Zilliacus, violin, Kati Raitinen, cello and Vicki Powell, viola.
The chamber opera was performed in Vaasa ond the stage in Ritz 4th of August. The opera can be viewed here on the webpage on 25.10 starting at 10.00 and the whole day.
Watch concert, click here. More information about the opera and the musicians in the programmebook on the front page or on the sam page as the video.