The magic of cello - Tickets for sale!
Laihia Church 4.8. at 21.00
16.07.2020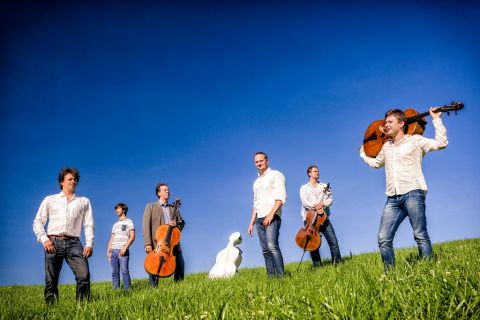 The tickets for the concert in Laihia Church are now for sale at www.netticket.fi/sellon-taikaa! Laihia Church has wide walls and great acoustics, so it is a perfect place to invite the audience to hear live music in a live concert space. On Tuesday evening, Total Cello Ensemble, a chamber music ensemble founded at the Sibelius Academy by six top cellists, are performing at Laihela Church. The programme include everything from classic gems by Arvo Pärt to South American rhythms by Heitor Villa-Lobos. In addition to classical music, we will also get to listen to popular music by Lasse Mårtenson, Unto Mononen, Adele and Metallica (not to mention that Hannu Kiiski was a teacher of Apocalyptica's Eicca Toppinen at the Sibelius Academy). You don't have to go far to experience the summer's hottest and most cultivating show!