Tove Teuvalla opera at Korsholm Music Festival in summer 2024!
08.02.2023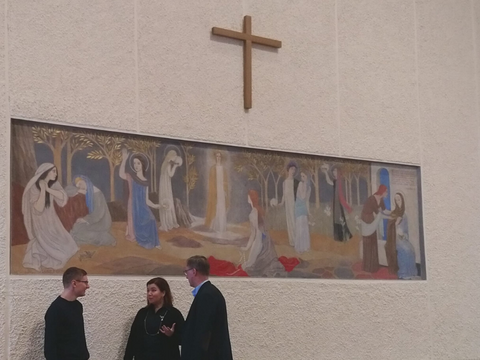 Beloved author and painter Tove Jansson comes to Teuva and Korsholm Music Festival in the spirit of the new opera production Tove Teuvalla. The opera will be premiered in Teuva Church in summer 2024, as part of the Korsholm Music Festival.
The events and theme of the opera are based on Tove Jansson's only sacred work, the altarpiece of the Teuva Church, Kymmenen neitsyttä. (The Ten Virgins)
Read more about the opera and librettist Gunilla Hemming's and composer Uljas Pulkkis' thoughts in our press release (in Finnish & Swedish).
The opera production is carried out in cooperation with Teuvalaisen Kulttuurin Tuki organization.