Recycled Design at Korsholm Music Festival
22.06.2021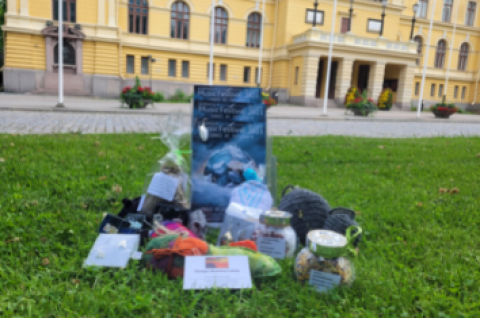 Broken dishes, patches of fabric and pieces of yarn all get a new life at Korsholm Music Festival's recycling themed " Recycled Design" sales counter. Come admire local craftspeople's products and find some souvenirs!

You can come by the sales counter before and after the following concerts:

30.7. at 7 pm. Vaasa City Church, concert No. 9 "Das Lied von der Erde"
1.8. at 7 pm Vaasa City Hall, concert No. 16: "Great Expectations"
4.8. at 8 pm. Vaasa City Church, concert No. 28 "Waldszenen"