Minna Leinonen is this year's composer-in-residence
10.03.2022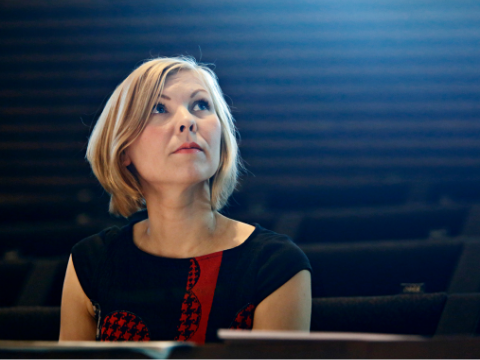 Next summer the Korsholm Music Festival will host Minna Leinonen, who is the theme composer of the year. In her work, Leinonen is inspired by everyday objects, folkloristics, and Finnish nature, among other things. Leinonen will be in Vaasa during the festival and in addition to her work, we will get to hear her thoughts of music and composing at one "after lunch"- discussion at Restaurant Loftet.
During this summer´s festival, we will listen to many pieces of music from Leinonen. Their themes and impulses well up from visual arts, nature, and literature. Her music brings views and perspectives to both contemporary music and this year's festival theme, "Chanting Forests".
For the jubilee year, The Korsholm Music Festival has commissioned a new piece from Leinonen that she is working on at present. A new piano quintet will be world premiered at the festival´s jubilee concert on the 31st of July, and it will be performed by the festival's prior artistic directors.
We're looking forward to the new, no doubt fantastic piano quintet but most of all, to Minna Leinonen's visit to the festival. While waiting for the summer you can learn more about Minna Leinonen at her website www.minnaleinonen.com.