30.04.2022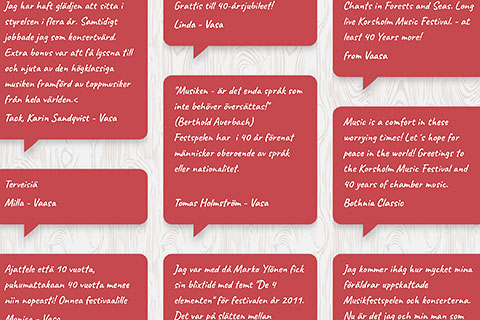 Do you remember the first time you visited Korsholm Music Festival? Do you have a special musical moment or a wonderful concert excursion that has stayed with you? Or do you visit the lyrical late-night concert at the Orthodox Church every year? Please tell us!

This year Korsholm Music Festival is 40 years old, and we would like to celebrate it with the public, our artists, employees and partners.

We hope that you can share memories from your years with the Korsholm Music Festival, as well as greetings and wishes for the coming festivals. You can send a message here. We will publish the greetings, memories and other thoughts on our new notice board.

We hope to hear from you soon – and to see you at this summer's concerts!