Evening Music
Vaasa City Church
Date: 28.07.2020Time: 20.00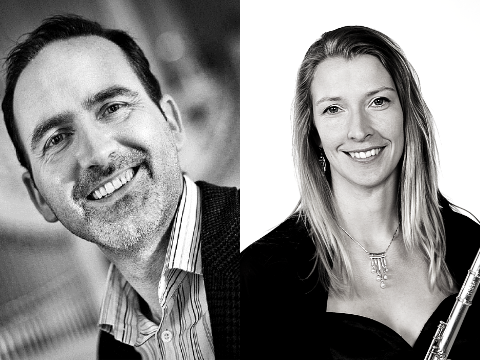 Until further notice, we are welcoming the audience to the concert at Vaasa Church. The concert is in cooperation with the Evening Music series by the Congregations in Vaasa, and they will also live stream this concert for those who wants to be more careful and rather enjoyt the concert from their own home.
Performing at the concert is a organ-flute duo, who have been working together for a long time. Erica Nygård is a solo flutist in Vaasa City Orchestra and together with the talented organist Niels Burgmann, they will perform mostly original repertoires composed for flute and organ, but we will also get to listen to other arrangements and pieces by composers such as Sigfrid Karg-Elert, Maurice Duruflé och Francis Poulenc.
The link for the live stream will be updated on this page shortly.
Erica Nygård, flute
Niels Burgmann, organ
Sigfrid Karg-Elert (1877-1933):
Kyrie (Cathedral windows, six pieces on gregorian tunes for organ) Op. 106 (1923)
Sigfrid Karg-Elert:
Sonata appassionata for flute solo Op. 140 (1917)
Jehan Alain (1911-1940):
Aria (1938)
Daniel Roth (1942-):
Aïn Karim (1995)
Maurice Duruflé (1902-1986):
Toccata (Suite pour orgue) Op. 5 (1933)
Arthur Honegger (1892-1955):
Dance de la chèvre pour flûte solo (1921)
Francis Poulenc (1899-1964):
Sonata FP 164 (1955) arr. Niels Burgmann
In cooperation with the congregations in Vaasa