SONGS OF THE EARTH 1 - 8.9. at 20.00
Korsholm Music Festival give you a glimpse of the summer evenings concerts in September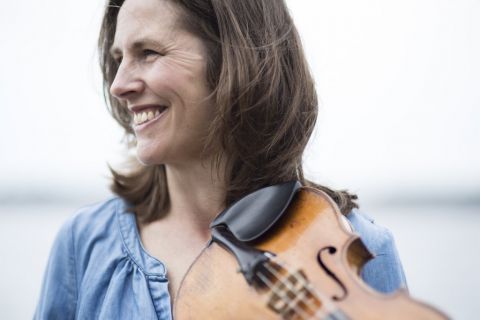 Korsholm Music Festival thanks the audience, artists, and all associates for this summer. The festival will return already in September with a digital REplay week 1 - 8.9 and a live concert in cooperation with Vaasa City Orchestra 9.9.!
The theme for 2021 is called Songs of the Earth and comes from the iconic piece "Das Lied von der Erde" by Gustav Mahler and is focusing on the climate and the nature. In the opening concert we will hear Mats Larsson Gothe´s piece for string orchestra with almost the same name: "Lied von der Erde". Another composer, the Finnish contemporary composer Sebastian Fagerlund, will visited the festival and his bassoon quintet, Woodlands Variations, was played for the first time in Finland. Astor Piazzolla would have turned 100 this year. His own concert was hels at the Ritz in Vaasa with top musicians such as Maria Ylipää, vocal, Jaakko Kuusisto, violin, Veli Kujala, accordion, Ville Herrala, double bass and Marzi Nyman, guitar. The festival was a hybrid of both live in the summer and streamed concerts in the autumn to your home coach 1 - 8 of September at 20.00 every evening, via our homepage www.korsholmmusicfestival.fi.
About next year
In 2022, Korsholm Music Festival celebrates its 40 years anniversary of chamber music, and the festival will be arranged 27.7– 4.8.2022. Artistic director Cecilia Zilliacus will oversee next year's theme, which will circle around the nature and especially forests. Zilliacus has also invited all previous artistic directors to participate in the festival in 2022, and it seems like everyone will be able to arrive. As for the theme of the festival next summer, Cecilia Zilliacus smiles cleverly and says that she is still pondering it but will get back to us on that during autumn.
---